A new year means a new slate for owners of Cherry Hills Village homes to up their game when it comes to interior design. There are several great trends out there, including adding vintage pieces of furniture and décor, identifying versatile spaces in your home, and using more black accents to make entire rooms look visually stunning.
Many of these design ideas
have sprung up after two years of the pandemic and will help people enjoy their homes more. Homes will look more attractive and feel more comfortable. Plus, upgrading the interior design will increase your return on investment when it comes time to list your home amongst luxury homes for sale in Cherry Hills Village. Many of these design trends are so stylish that they should remain in vogue for several years in this upscale Denver suburb.
Go retro
An attractive look for any home is to go with
retro furniture and décor
. It will take some effort to find pieces, but this look is popular for several reasons. The first and most obvious is the supply chain problem that is affecting the delivery of many products. Another is that retro or vintage pieces resonate with many buyers because it reminds them of their childhood homes, but with an updated twist.
Vintage furniture can be found at specialty furniture stores and even thrift stores. While many of these pieces are unique, they can be paired with other vintage pieces. There are even companies that manufacture reproductions of favorites from the 1950s and '60s. There are also plenty of examples of vintage décors, such as mirrors and lamps, that can go with retro furniture.
Shaken, not stirred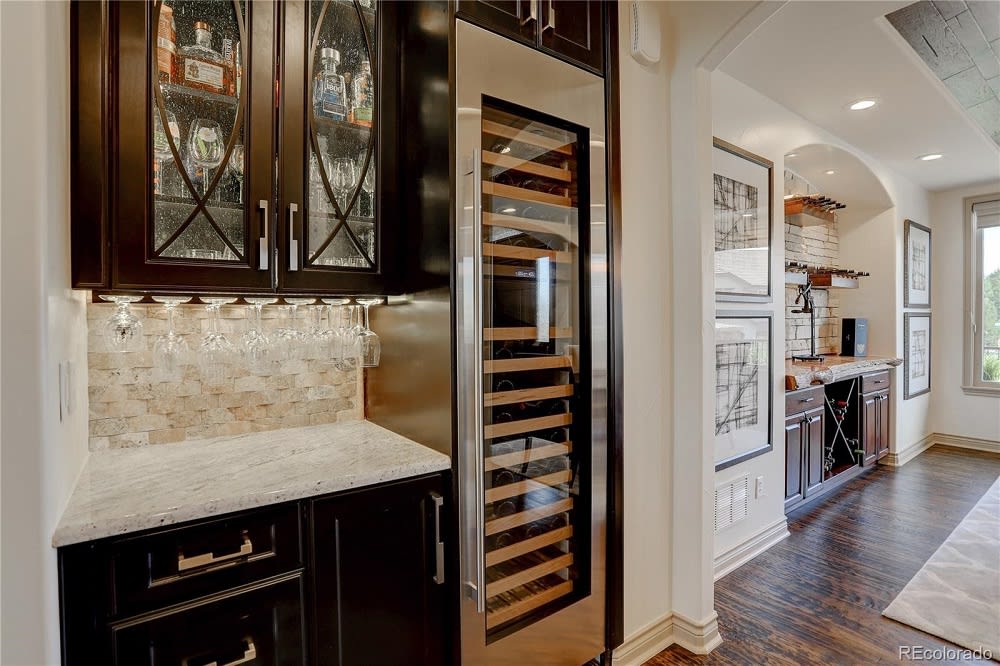 Another touch that goes nicely with the vintage look in Cherry Hills Village homes for sale is
a home bar
. You can build one into a corner of the living room or rec room or purchase a retro bar cart or trolley. A built-in bar adds another level of enjoyment for residents who continue to spend more time at home, and it brings a nice formal touch for entertaining. If there's no room for a built-in bar, a bar trolley is a fun addition that adds a nice vintage touch to any room. You can even buy vintage bar glasses.
Black accents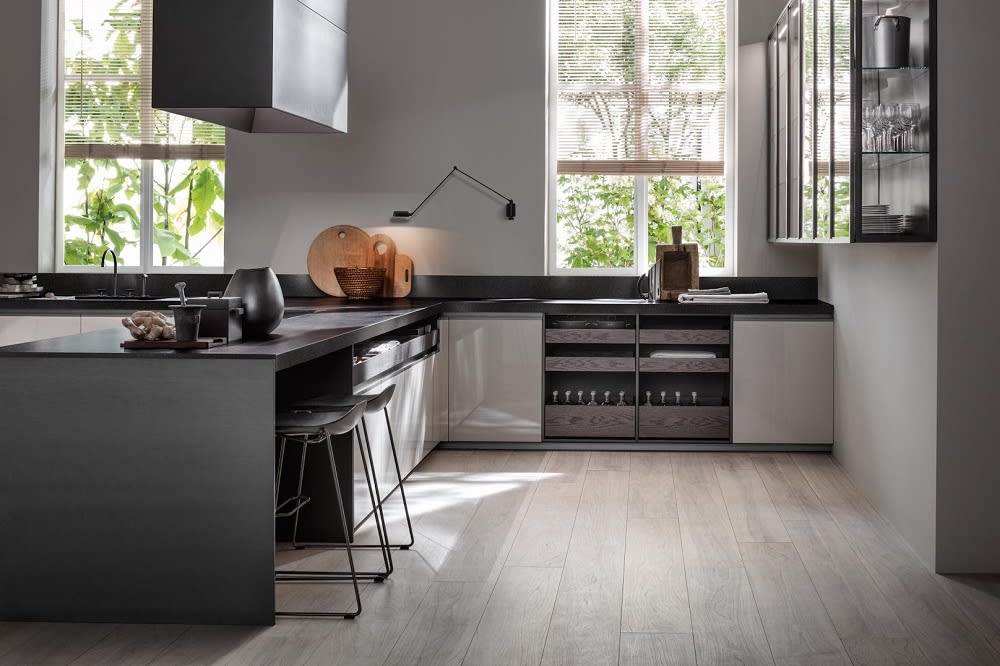 A consensus pick among designers and real estate experts is
the use of black accents
throughout the house. Black accents provide a stunning contrast to white walls and furniture. Examples of black accents are light fixtures, chairs and stools, handrails on stairs, mirror frames, and painted door frames. Black tiles make floors and walls stand out, and black has become a popular color in kitchen appliances.
Multi-use spaces
Working from home has led many owners of Cherry Hills Village homes to reexamine the use of many rooms. While many residents have come to prefer a dedicated home office, there are many places in the home where you can set up a laptop and your work materials and wade in. These places could include the kitchen island, the dining room table, and even the breakfast nook. Some people are getting a two-for-one deal by using a guest bedroom as a home office. Of course, they'll have to vacate it when hosting guests, but other places in the home are suitable for remote work.

The same philosophy holds true for other uses. For instance, you can make better use of space by putting a stationary bike or other exercise equipment in a spare bedroom or other room. Creative thinking can help you maximize square footage better than you have before. It's relatively quick and easy to change up the use of these rooms as needed.
Textures
Textures can be a nice addition to Cherry Hills Village property and come in many forms, including furniture, throws, pillows, rugs, and even wall treatments. Whatever texture you use, it'll instantly add warmth and coziness to a home.
Bring the outdoors inside
Another way homeowners have countered the effects of the pandemic is by decorating homes with natural colors and materials, as well as lots of houseplants. Various hues of green are popular for bedrooms and other rooms in the house. The use of green in décor and wall hangings is also back in style. Finally, interior design specialists recommend lots of plants displayed throughout the room. Not only are plants good for people's mental well-being, but they also help provide clean air.
Ready to list your Cherry Hills Village real estate for sale?
If you've been thinking about listing your home for sale, now's a perfect time to hire a great Cherry Hills Village realtor. A realtor who has several years of experience in helping clients sell their homes for top dollar will have all sorts of valuable advice for you. Many design updates are relatively cheap and simple and can be done before listing a home for sale. Even if you don't plan to list your home for sale for several months, now is the right time to be thinking about design upgrades so you can enjoy them for several months and have them add to your profit when you do sell your home.
These are just some of the many exciting design trends in store for 2022. If you plan to buy or sell Cherry Hills Village property in the coming months, let
Sherry Beindorff
show you the best client services in the market.
Contact Sherry Beindorff today
.