Bidding wars can be common in competitive real estate markets. They occur when there is more than one potential buyer making an offer on a property. During times when the real estate markets are in favor of the sellers, potential buyers often find themselves in bidding wars when trying to purchase their dream home.
From a seller's standpoint, a bidding war is incredible. It's great to have more than one offer to choose from when it comes to selling your home. This allows sellers to prioritize their personal preferences and be selective in the sales process. Bidding wars also tend to increase the likelihood that a sale will go through, as there is more than one set of potential buyers who are interested.
If you're selling your home in a particularly desirable neighborhood, you may find yourself at the center of a bidding war. Having multiple offers coming through is a dream scenario for most sellers. It allows flexibility in deciding which deal to accept and helps to narrow down only the most serious potential buyers.
When selling your home results in a bidding war, it's important to pay careful attention to each incoming offer and avoid getting caught up in the excitement so that you can make the best decision for your circumstance. There are many factors that distinguish offers from one another, each outlining its own conditions regarding the sale. Some offers are more attractive than others based on what details are included in the contracts or information surrounding the sale.
If selling your home results in a bidding war, use these tips and tricks from Sherry Beindorff and her
team
to decide which is the best deal for you and ensure your home sale is a success.
Evaluate potential buyers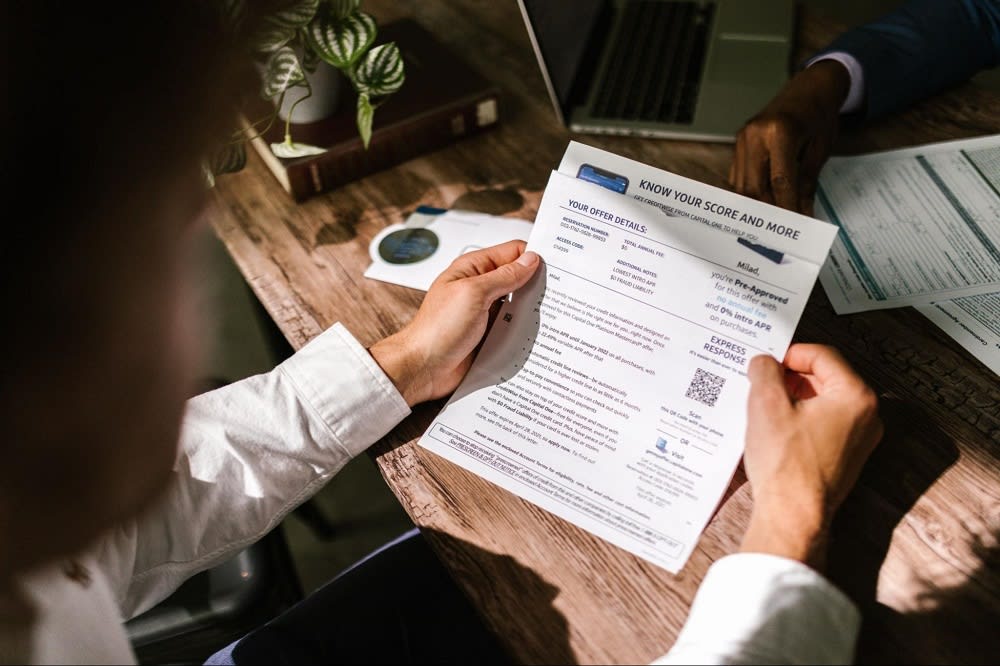 When your home results in a bidding war, it's essential to evaluate the potential buyers behind each offer when comparing. The deal is not a guarantee just because a potential buyer makes an initial offer. There are multiple circumstances in which an offer can fall through, so it's important to evaluate potential buyers to ensure you're only entertaining those who are serious about purchasing your property and capable of doing so. By prioritizing the most serious offers, you'll raise your chances of having a successful home sale.
One way to evaluate potential buyers is by insisting on a mortgage pre-approval. A
mortgage pre-approval
ensures that the potential buyer can afford your home. If a potential buyer only provides a
mortgage pre-qualification
, that means no formal checks have been run on their income or credit. While pre-qualifications do determine that they are likely to qualify for the mortgage, there's still a chance they will be rejected. Sometimes potential buyers make offers that are out of their price range when they get excited about a property. Insisting on a mortgage pre-approval is the best way to make sure you're only considering offers from potential buyers who can afford the property.
Some potential buyers even go as far as to put an
earnest money deposit
down on the home. An earnest money deposit indicates serious interest in purchasing the property and helps potential buyers distinguish their offers from the rest. Many sellers are more attracted to potential buyers who place an earnest money deposit because it is often a good indication that a deal will go through.
Consider the appraisal
Pricing your home high and receiving offers at your asking point doesn't necessarily mean your home will be appraised for the same value. Lenders do not consider the price point that the home is sold for. They only care about the
appraisal value
that has been determined on the property. If the agreed-upon sale price and the appraisal value do not line up, there may be a few hurdles for sellers and buyers to overcome during the sale process.
If your home receives an appraisal value that is significantly lower than its selling point, this may require the potential buyer to put down a much larger down payment than they initially intended. This can sometimes lead to potential buyers trying to renegotiate the terms of the offer. In certain cases, such as when the potential buyer can no longer afford to purchase the property due to a larger down payment required, it can result in the potential buyer backing out altogether.
For those worried about the appraisal value of the home, it is possible to get a home appraisal prior to listing the property. This ensures the home is accurately priced at its market value to prevent problems down the line. When working with a real estate agent, a competitive market analysis is already done prior to pricing the home based on research conducted using tools such as the
Multiple Listing Service
. However, some enjoy the additional peace of mind that comes with getting a property pre-appraised.
In some cases, potential buyers choose to include an appraisal gap guarantee clause in their contract. This clause states that the potential buyers are willing to cover any differences between the appraised value and the sale price that has been agreed upon. It is often very attractive to sellers and eliminates the stress of the home appraisal process.
Examine the details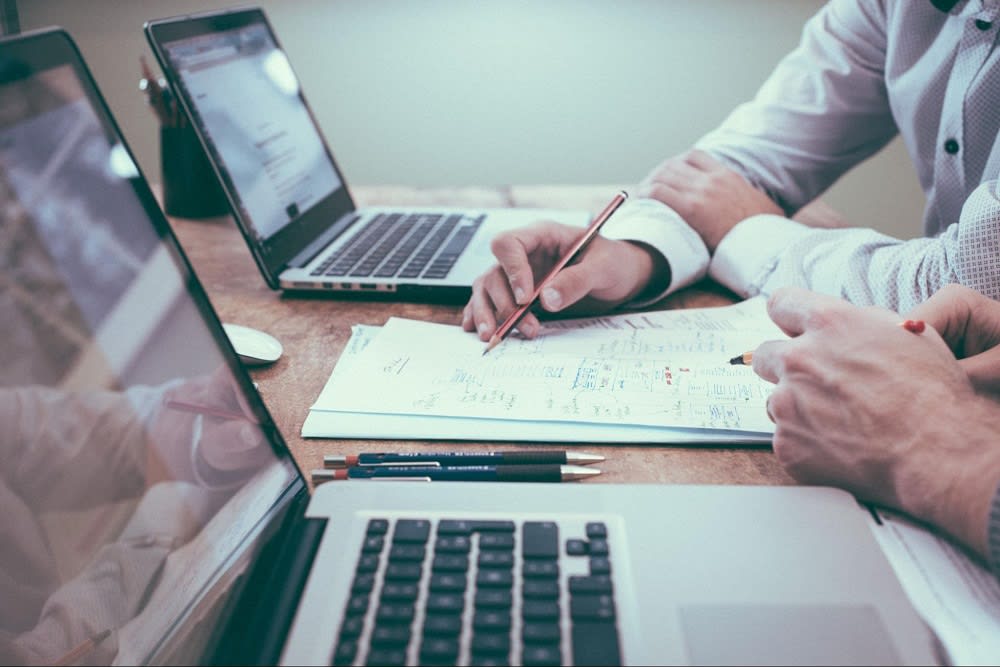 As offers come through, carefully examine the details of each one when comparing them. It can be exciting to receive multiple offers in a bidding war, but it's important to remember that not all offers are the same. Many potential buyers choose to incorporate various elements into their offer to make themselves stand out, and paying attention to these details is essential.
In today's real estate market, it is very common for potential buyers to include an
escalation clause
in their offer. An escalation clause allows the potential buyer to continuously raise their offer over the next highest bidder until reaching the cap price that has been set. This allows the potential buyer to remain competitive while ensuring the seller gets the best sale price.
Another common strategy used is contingencies. Contingencies are conditions set by the potential buyer that outline the circumstances for purchasing your home. For instance, the potential buyer may include a contingency that their current home must sell before they purchase yours. Contingencies are designed to benefit the potential buyer, and offers with little to no contingencies are often most attractive to sellers.
Sometimes, potential buyers may place a cash offer on a property. If you receive a cash offer, it's worth seriously considering. While it may sometimes come at a slightly lower price than what you would like, it often expedites the sale process by removing the need to wait for the potential buyer to be approved for a mortgage or for the home to be appraised. Most sellers find cash offers highly attractive.
Choose the best offer for you
After you've evaluated all potential buyers, considered the appraisal value of your home, and examined the details of each offer, it's time to choose the best offer for you. It may be tempting to jump at the highest offer price, but in certain cases, slightly lower offers may work better with your personal preferences and be the safer option.
Don't let the thrill of a bidding war cloud your judgment. Do your due diligence when comparing the terms and conditions attached to each offer as well as the potential buyers behind them. To choose the best offer for you, decide what's most important to you in the deal. Do you want it done quickly, or are you willing to wait several months to receive a higher price point? Each real estate sale is different, and each seller has their own preferences when choosing between offers.
Bidding wars are great news for sellers but can feel overwhelming. To navigate a bidding war or help create one, many sellers choose to work with qualified real estate professionals to oversee the sales process. Real estate agents have the skills needed to competitively price homes, successfully market properties, attract potential buyers, and negotiate sales offers. They provide useful insight and valuable experience when it comes to comparing and handling offers.
Sherry Beindorff
and her incredible
team
have ample experience handling bidding wars. Serving the glorious state of Colorado, they work with the real estate markets of several highly desirable
neighborhoods
, including
Greenwood Village
homes,
Cherry Hills Village
property, and
Lone Tree
real estate for sale. If you are preparing to sell your home or find yourself in the midst of a bidding war, Sherry Beindorff and her team can provide you with the professional guidance you need to ensure the sale is a success.
For more information, Sherry Beindorff and her team can be reached by phone at (303) 547-5444, by email at
[email protected]
, or through the contact form on their
website
.