If you're selling your home, hosting an open house is an excellent strategy to use. Open houses can increase the number of potential buyers who view the property by making the home available for viewing in a friendly and relaxed environment. When hosting an open house, it's important to keep a few tips and tricks in mind to make the big day a success.

Follow these six easy ways to have a successful open house with tips taken from Sherry and her team to ensure your experience goes as well as possible.
Scope out the competition
Visiting open houses in your community and its surrounding neighborhoods is a fantastic way to get ideas for what to incorporate into your own open house. Find homes for sale that are similar in size and square footage to your own property and develop a list of places to scope out. Open houses are typically only held on Sundays and you'll be able to visit more than one in a day if you schedule properly.
While you're at the open house, pay attention to what the
real estate agents
are saying as well as what the potential buyer's reactions are. Real estate agents often highlight key components of what buyers look for while hosting open houses, so take note of what features they are pointing out and highlight those features in your own property while hosting your open house if it has similar amenities. You can also look at how the homes are staged and get decorative inspiration for when it's time to stage your own.
Create a property information sheet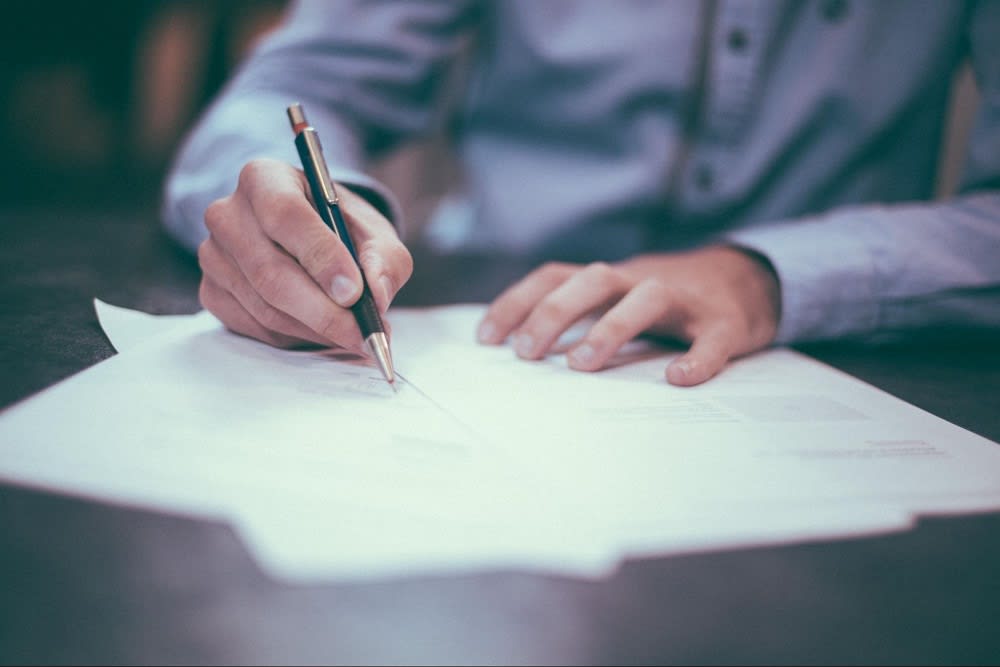 When hosting an open house, real estate agents always come prepared with an information sheet containing a description of the property to hand out to all potential buyers who view it. This information sheet typically contains a short description of the property and a few photographs of its interior and exterior. It also contains facts regarding the property, such as the square footage, number of bathrooms, number of bedrooms, and any special features the property may have, such as a finished basement or luxury appliances. Additionally, it includes the address, information about the schools, information about the neighborhood, and financial information such as the asking price, real estate taxes, and any maintenance or HOA fees.
If you're working with a
real estate agent
, they will have this sheet readily available prior to hosting. The property information sheet is a great way to ensure your open house is a success. Having a tangible item for potential buyers to bring with them allows them to refer back to the facts regarding your property at a later time and ensure it is not forgotten. It's a little way to make a big impact and leave a lasting impression.
Repair, clean, and declutter
Your home needs to be in tip-top shape before you're ready to host your open house. This means it's time for you to make repairs, do a deep clean, and declutter the space. If the toilet or faucet is leaking, it's time to call the neighborhood
plumber
. If there's grease inside the oven or soap residue in the shower that you can't get out, contact a local
cleaning service
. If you have extra furniture or bulky items that you can't throw away but just don't have the space for, rent a
storage unit
for a month or two until your house is sold.

By repairing, cleaning, and decluttering, you'll ensure your home has a polished look when the day of your open house is here. Potential buyers need to be able to envision themselves living inside the space, and presenting a home with broken features or dirty items conveys chaos rather than calmness. You want potential buyers to walk in and immediately imagine what it would be like to live at the property, and having a space that appears well-maintained and open is one of the best ways to do it.
Stage the home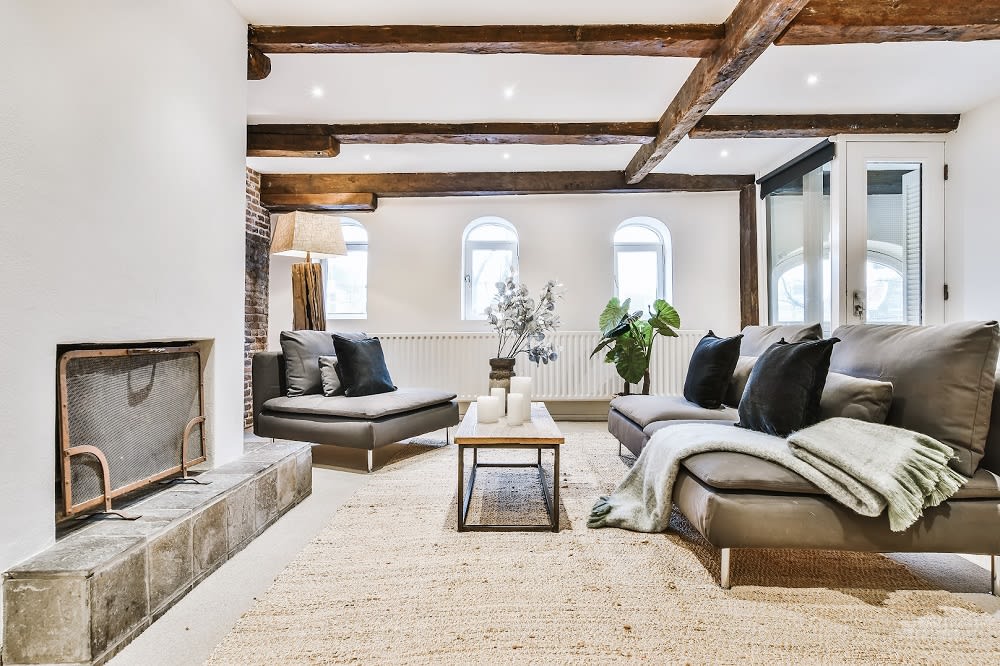 Once repairs have been made, cleaning has been done, and clutter has been removed, it's time to stage your home. The staging process involves several techniques to neutralize your home and add to its ambiance. Making little adjustments to the decor has a huge influence on how each room appears when potential buyers walk in. While many people choose to go with a professional
staging company
, it is also possible to make adjustments on your own.

Changes to the home's interior often include rearranging furniture to make the space appear more open. For instance, if you have a bedroom space with a bed pushed up against the wall and a large office desk taking up the rest of the room, it may make sense to put the desk in storage for the day and move the bed to the center of the room so the space appears larger. You may also want to arrange living room furniture in a way that highlights its best elements, such as positioning the couches around the fireplace if one is in the room. Having appliances on your kitchen counter may be convenient for you in your everyday life, but they belong in the cupboard during an open house. Other smaller decorative aspects make a big impression as well, such as adding scented candles to the bathrooms or changing the shower curtains.

As far as the outer home goes, there's a lot you can do to add to your home's curb appeal. Planting flowers is an easy way to add color and life to your property and establish a vibrant atmosphere. You can also do things like arrange lawn furniture to create an inviting outdoor seating area, or highlight a grilling area if the backyard is great for barbecues.

Whether you stage on your own or choose to go with a professional company, your home needs to be presented in a way that's inviting and attractive to potential buyers who attend your open house. You only get one chance to make a first impression, and staging your home helps to make sure your open house is a success. It's also essential to remember the importance of potential buyers being able to envision themselves living inside the space. While family memorabilia is lovely to keep around the house for your own personal enjoyment, it may be distracting to those attending the open house, so it's often best to store these items away as well or keep a minimal amount in sight.
Spread the word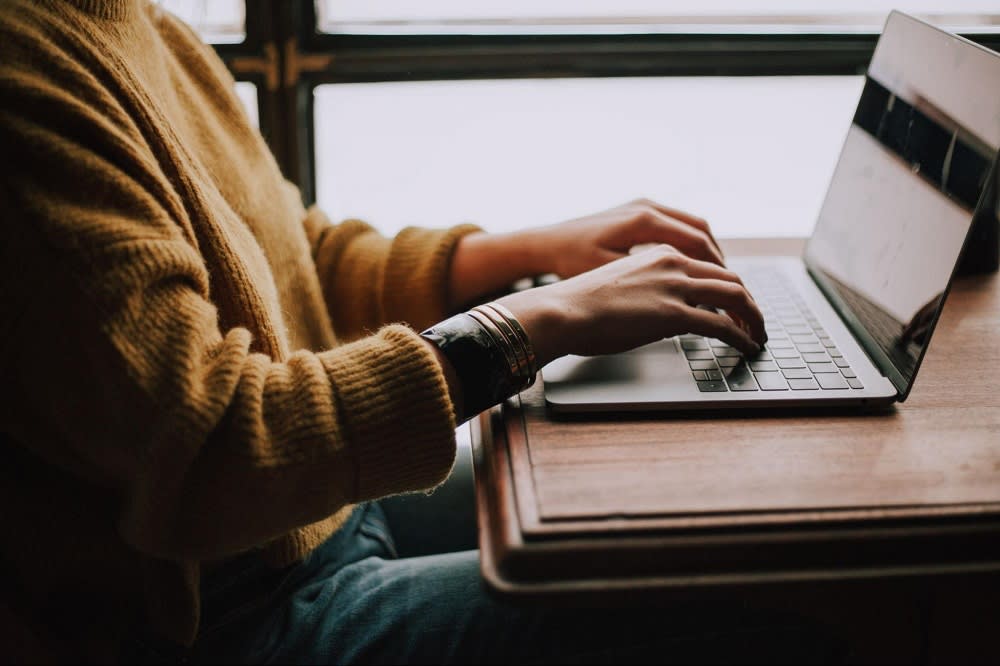 After you've set a date for your open house, you need to spread the word to ensure enough potential buyers attend to make it a success. Social media, local advertising, and posting flyers are all good ways to make sure people in the community know about your upcoming open house. Online listing sites are a popular way to promote properties as well. The more people you can get in the door when selling your house, the better.
If you're working with a quality real estate agent, they have an extensive list of people in their network to find potential buyers who will attend. They also utilize many available tools, such as the
Multiple Listing Service
, and they know how to attract people to the neighborhood even during the most competitive markets. While it's possible to sell your home independently, a professional real estate agent often gets it done in a quicker manner with a wider array of potential buyers due to their experience in the industry.
Be a courteous host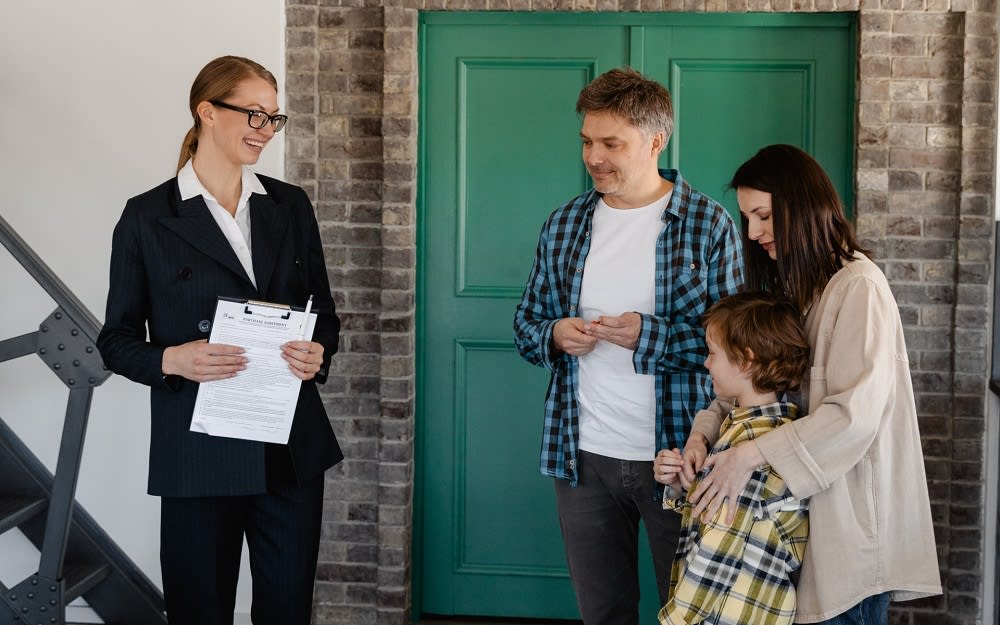 When the day of your open house is finally here, being a courteous host is essential! Do everything you can to ensure each potential buyer has a pleasant experience by being as gracious as you possibly can. Some people who are working with a real estate agent prefer to leave the property on the day of the open house and allow their real estate agent to do the hosting, however, you can certainly stay if you wish. It's also important to remember that potential buyers will likely be looking through closets and cabinets, so it's best to keep valuables away for the day while the open house takes place.
Greet each guest with a smile and provide them with information sheets. Create a sign-in sheet so each potential buyer can provide you with their name, email address, and phone number for when it's time to follow up. You should answer any questions they have, however you must allow them the space and independence to explore the home on their own without crowding them. You want to appear professional and informative, but not overbearing. If you have any pets, it's also best to keep them out of the house for the day in case of any allergies or animal fears. Many people also choose to have light refreshments available for potential buyers, such as water bottles or baked goods.
If you're preparing to sell your home and are in search of a real estate agent to provide you with professional guidance throughout the sales process,
Sherry Beindorff
and her
team
can happily assist you. From locating potential buyers to negotiating incoming offers, their years of experience can help you ensure your open house is smooth and successful.
Sherry Beindorff
and her highly qualified
team
have years of professional experience hosting successful open houses. Working within the real estate markets of several highly desirable Colorado
neighborhoods
, including
Cherry Hills Village
property,
Greenwood Village
homes, and
Lone Tree
real estate for sale, they know what it takes to organize and run an open house that attracts potential buyers and brings in solid offers. For more information, Sherry Beindorff and her team can be reached by phone at (303) 547-5444, by email at
[email protected]
, or through the contact form on their
website
.